Specializing in Wedding & Event Design Throughout New England
We are an independent floral design studio based in Littleton, New Hampshire. We provide exceptional floral and styling services to brides and their planners throughout Northern New England.
Our goal is to translate your vision into the perfect wedding day- one that you will remember forever. Each bouquet and detail is created with fresh, beautiful, seasonal flowers from our selected vendors. Emily and her team create floral works of art that reflect your unique taste and personality.
Featured Video: Alerin Barn Vermont Wedding Inspiration
Meg Hamilton, Meg Simone and I joined creative forces and put on our own wedding inspiration photo shoot at the rustic Alerin Barn in St. Johnsbury, Vermont. Here is the behind the scenes video shot by the talented Meg Simone.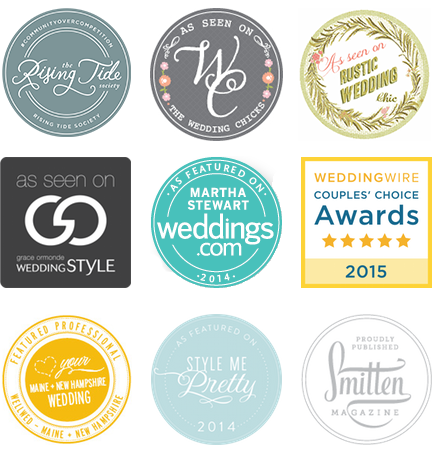 ...Emily is on of the most creative, dynamic new faces in the bridal/events scene. She is flexible, positive, and a joy to work with. Energy is her second name. But most importantly, Emily knows her flowers and uses them in new and interesting ways. I wish I had 10 daughters just so that I could work with her another 9 times.
Read More
The Latest from Instagram