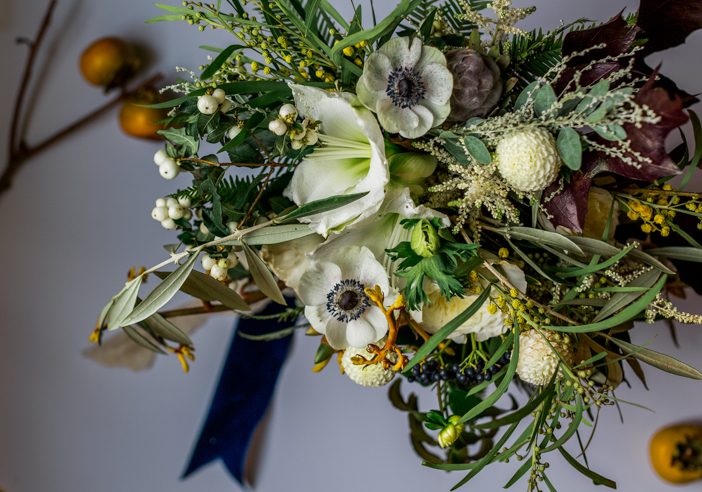 It's a fun (and busy!) time of year, with some of my biggest weddings of the season going on right now.   Autumn is such a romantic time of year in New Hampshire, with the leaves at their colorful peak, and the warm golden sunlight that somehow feels both nostalgic and new at the same time.
Last week gave me an opportunity to play with some autumn flower arrangements (like the one pictured above) for a stylized inspiration shoot with Meg Hamilton of Rodeo & Co Photography.  The shoot took place outside at the Carlisle Place Day Spa, and included several exceptional vendors and participants.
Check out Meg's gallery  for more images from the shoot, and a big dose of Fall Wedding Inspiration.
On top of all the the weddings and photo shoots, some days it seems my inbox and voice mail are overflowing (in a good way!)  Lots of inquiries are coming in from eager brides and their planners for 2015 weddings. It's just one more reason I love this time of year- all the excitement and possibility of the early wedding planning stage is like a big blank floral canvas, just waiting for me to create something new and undiscovered.  I do get so much inspiration from the lovely brides and other people I get to work with.
Have a fantastic weekend, and don't forget to take a peek at Meg's gallery for some Fall Wedding Style inspiration!