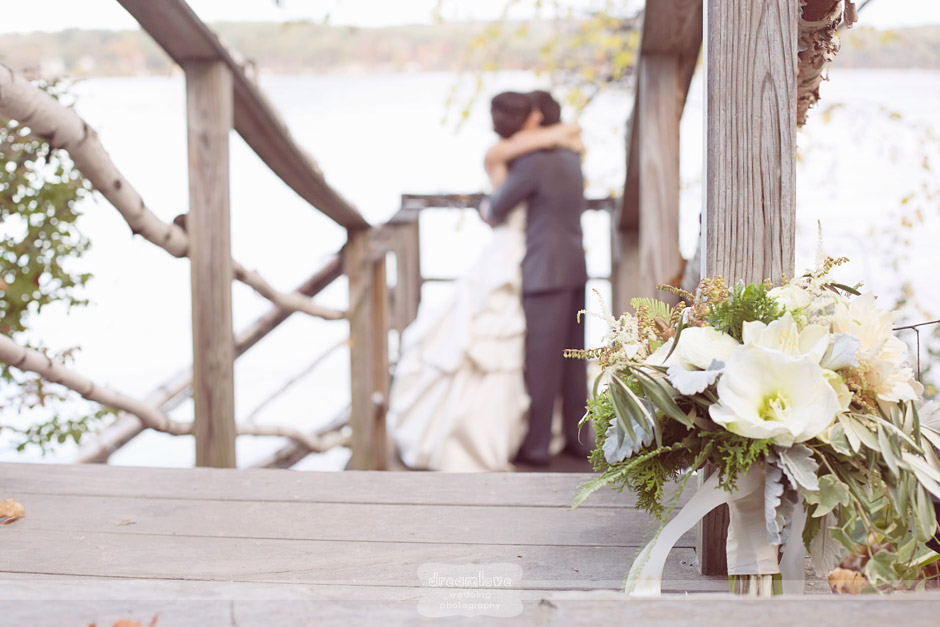 As fall approaches, we are reminded of past autumn weddings. Early October in New Hampshire may not be as obvious of a an outdoor-wedding location as some.  But with the leaves turning and the temperatures cooling off from the heat of summer, it really is a lovely setting.
If you're planning an autumn wedding, keep in mind that you can still enjoy a wide range of colors for your fall wedding flowers.  The color scheme for this autumn wedding was full of warm pinks, bright blues, and warm neutral whites. (Speaking of blue, check out the amazing bridesmaid's dresses!)
Trish and Ryan were married at the First Congregational Church in Meredith, NH, followed by both outdoor and indoor festivities at Church Landing on Lake Winnipesaukee.
Many thanks to Katie and Max over at Dreamlove Photography for sharing these images!
outdoor wedding   http://www.dreamlovephotography.com