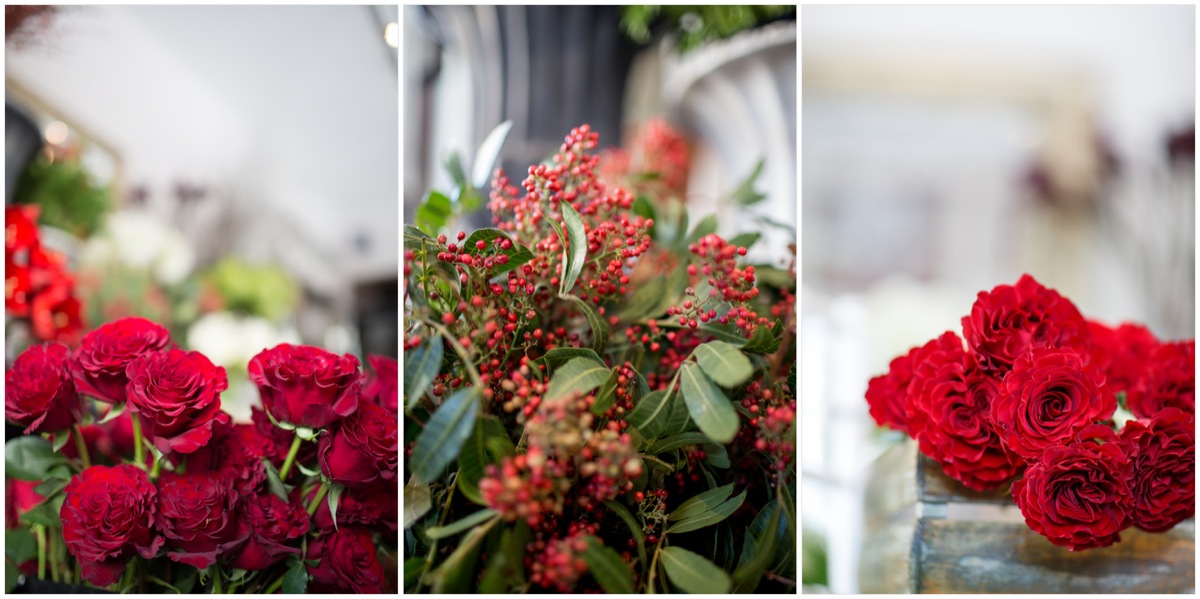 Are you feeling the love in the air? As a floral designer, I love the jolt of red and the smell of roses in the studio every February. And I'm especially excited for Valentine's Day this year, because I'll be doing 2 Pop-up shops. At both events, I will be offering simple, fresh-cut bouquets at "cash-and-carry" prices ($15-$35). The selection will include single long stem roses and straight wrapped bouquets of tulips, roses, hyacinths, daffodils and other select favorites.
Petals and Poems is a unique pop-up shop outside of Littleton's newest hot spot, M-Zo Coffee and Tea. From Thursday through Valentine's Day, local poet Katherine Ferrier of Thread and I will be offering personalized Valentine's gifts. Tell her a little something about your sweetheart, and she'll write you a poem on the spot with her vintage typewriter. She will also have a selection of her mixed media collages, cards and gifts that incorporate poems she's written. Located at M-Zo Coffee and Tea on 81A Main Street in Littleton.
Stop by the Littleton Studio School on Valentine's Day for their annual Just Desserts- Chocolate Fundraiser & Raffle from 10am-1pm. For a $10 donation, fill a plate with handmade chocolate delicacies to eat there or take with you and share. If you need a last-minute Valentine's gift, it's a perfect one-stop-shopping opportunity that's both fun and supports a good cause.
Custom floral designs are also available for delivery, along with our current Seasonal Collection.
To get us all in the mood, here's some Valentine's Day Wedding Inspiration from a red-themed wedding from last winter: