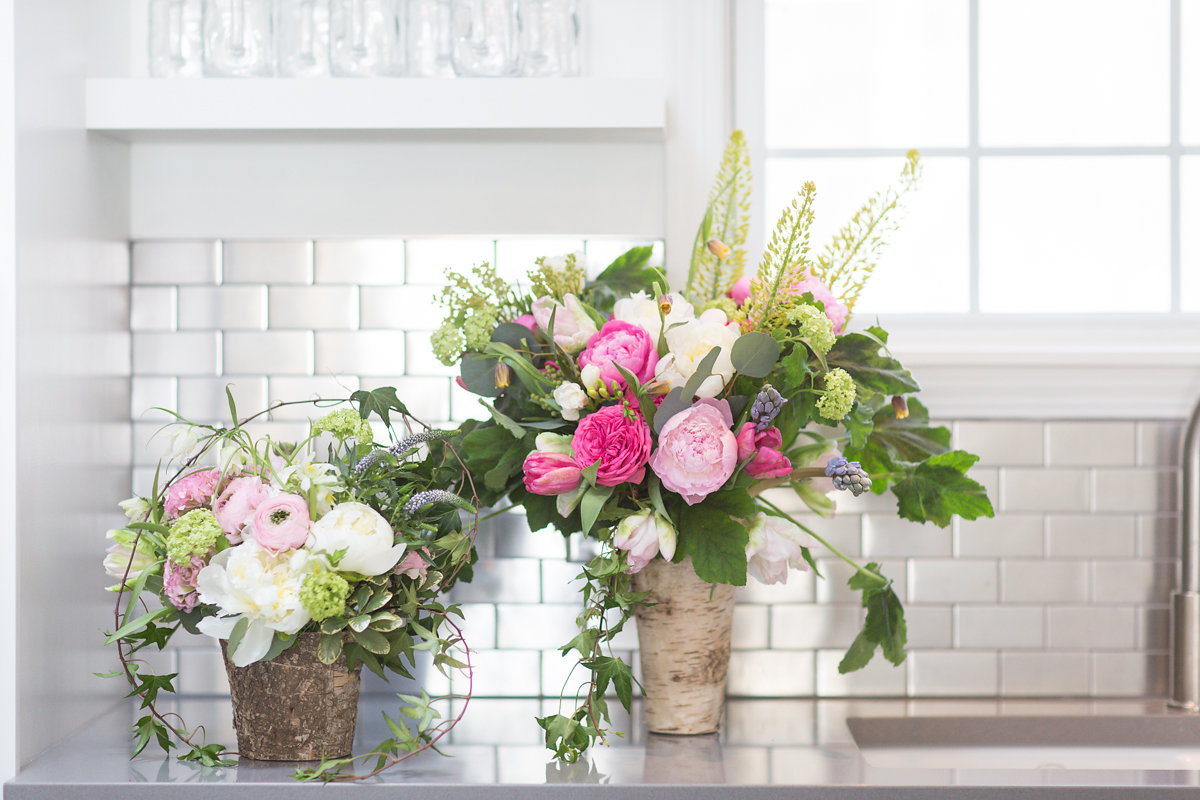 Spring is finally making its way to the East coast, even if it's coming slowly (there are fluffy little white flakes falling outside my window as I write) and EH Floral is ready to embrace it with arms open wide! I am very excited for the season ahead, full of locally grown flowers from all over New England. Stay tuned for upcoming posts featuring some of our fondest local flower farms (and a few surprises of our own!)
The spring and summer months are already booked full of amazing weddings and events; in anticipation of the busy times ahead, I paused this past week to add a splash of fresh new color and floral design ideas to the website. A special thanks to the lovely Meg Hamilton of Rodeo & Co. Photography for capturing these designs for us. When ordering for local delivery in the Littleton area, choose from these styles, or choose a custom design created to your own specifications.
Easter is this Sunday, and we're offering FREE Delivery on all orders placed by Friday, April 3rd. Just mention the promo code "SPRING" in the comment field on the order form, or by phone to get your discount. Our flower subscription also makes a wonderful gift to any flower lover, at any time of year. A fresh bouquet will be delivered weekly/monthly/ or on those special dates (birthday's and anniversary's) that you decide. Call Emily (603)444-7600, to take part in this special program, and never miss out on the best each season has to offer.
New England grown peonies start bursting in May and are available through June. We are excited to be working with the Mountain Flower Farm in Mad River Valley, VT and Tarrnation Flower Farm in Franconia, NH for sourcing some of our local flowers directly for use in our artfully designed bouquets and arrangements.
Bring on the sunshine!