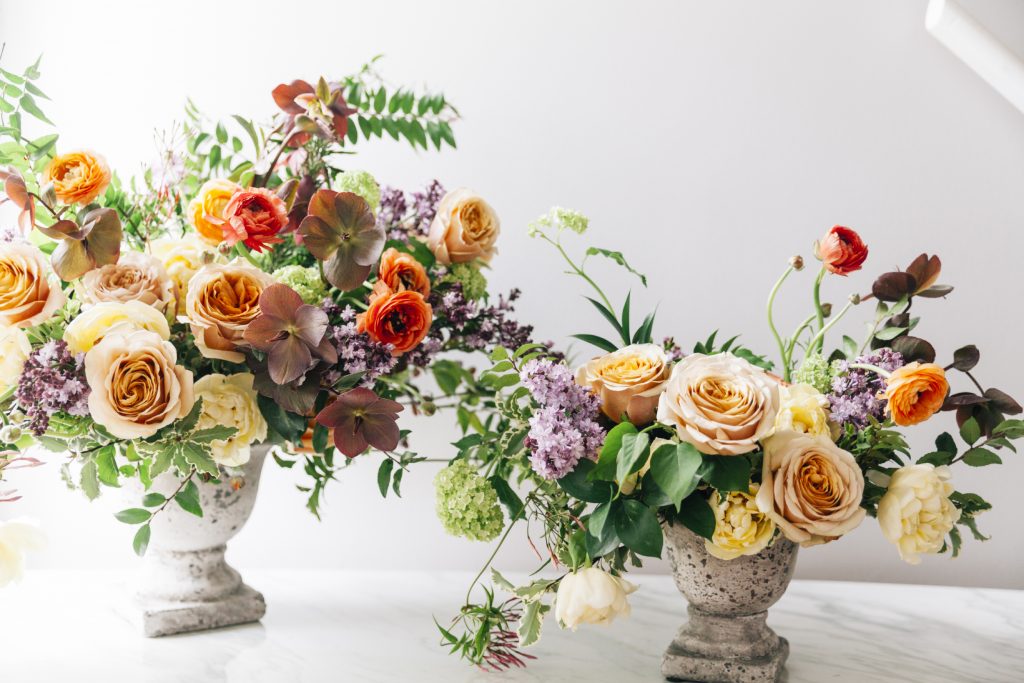 Mother's Day 2019
Spring has clearly arrived in New England! Are you loving it like we are?  I am so grateful when the ability to source flowers more locally becomes and option.  We love using foraged branches and wild blooms and having fresh and in season New England grown flowers to use in our wedding arrangements.  Here at the EH Floral Studio we are back in full swing with our 2nd wedding of spring season happening this weekend at Omni Mount Washington Resort.  Because this event coinciding with the Mother's Day holiday we'll be limiting our floral deliveries for this busy week.  We do still have some great options that we are excited to share with you, but because of the wedding we will only be accepting orders for delivery through Wednesday of this week, May 8th.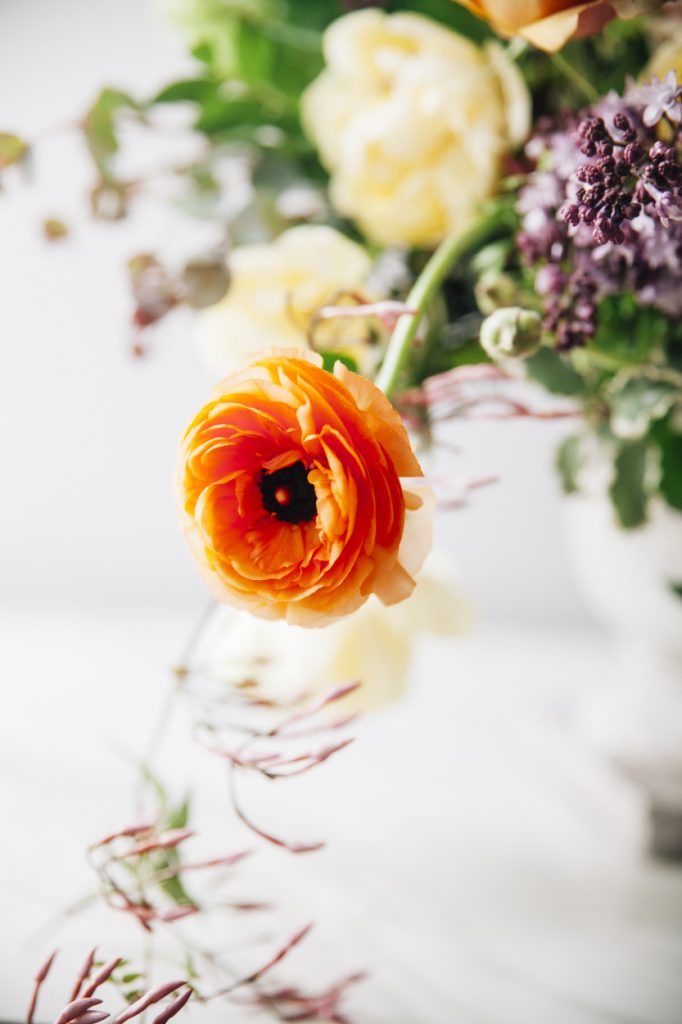 The kinds of lush and beautiful floral designs that you have come to love from EH Floral will be available. Container arrangements start at $75.00 and fresh cut and wrapped bouquets are available starting at $50.00. We'll be partnering with 27 Peonies of Lancaster, NH and including Kirsten's amazing parrot and double tulips in mixed bouquets.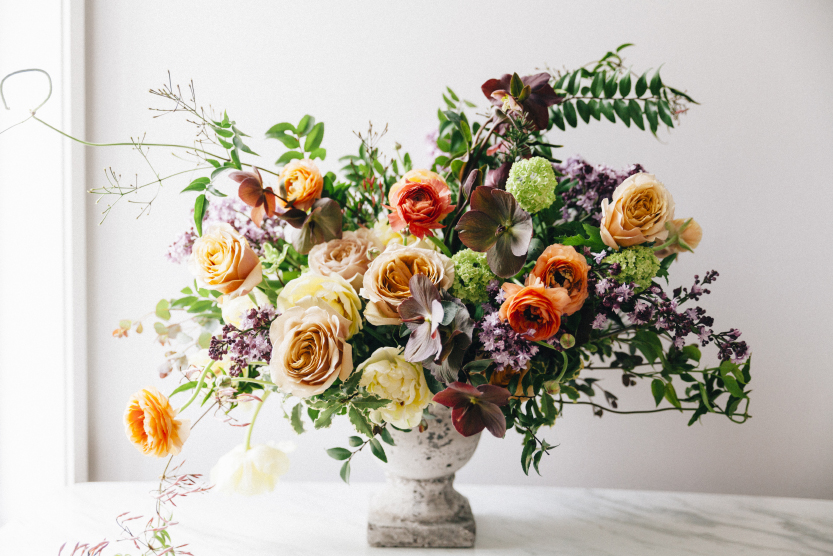 As long as you order before Wednesday we are also excited to be offering locally grown hanging mixed flowering baskets and beautiful house plants like orchids, azalea, and fuchsia from Claussen's Green House in Vermont and Heath's Green House in Franconia, NH.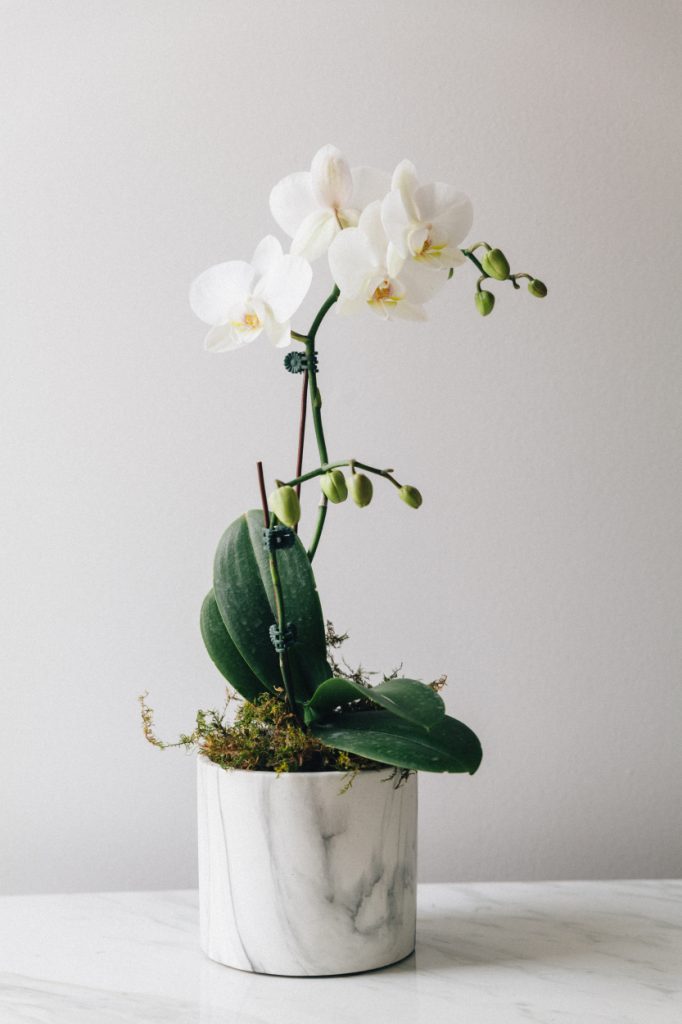 As always, gourmet fruit and gift baskets are available, as well as our always popular flower subscription where you choose from a 3-month, 6-month or 1-year subscription of fresh in season and locally sourced flowers delivered each month.  Flower subscriptions are a great gift for Mother's Day!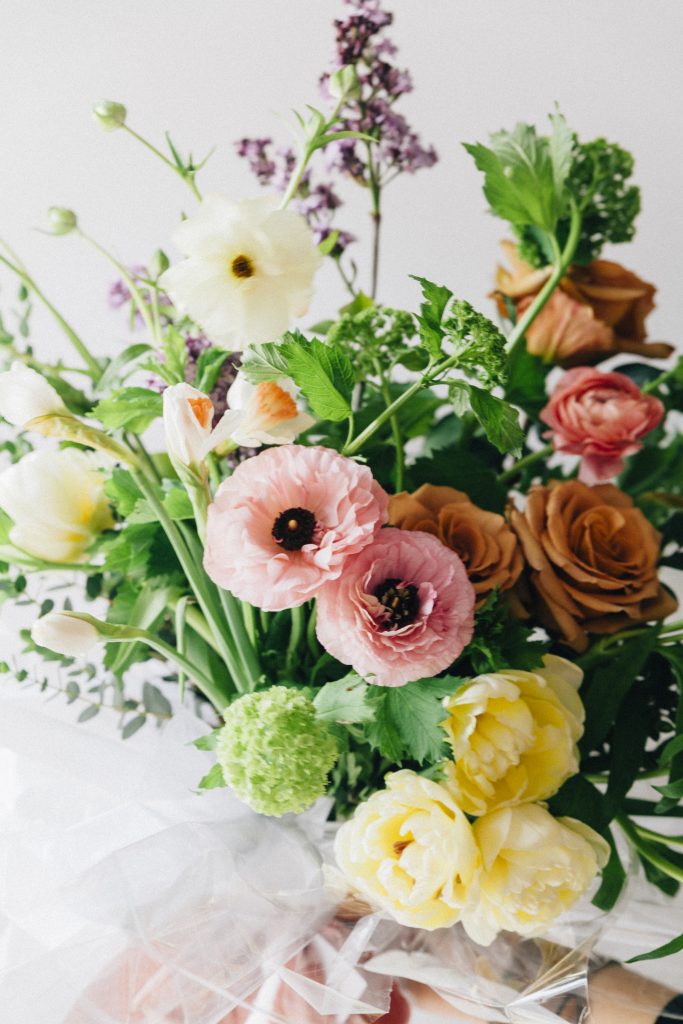 Don't forget we are partnering with Tamworth Distillery and Emshika of Change Thai for a floral design workshop on May 16th.  Check our last blog post and link here for tickets to this fun night of learning about arranging flowers, food, and signature cocktails featuring Tamworth's unique offering.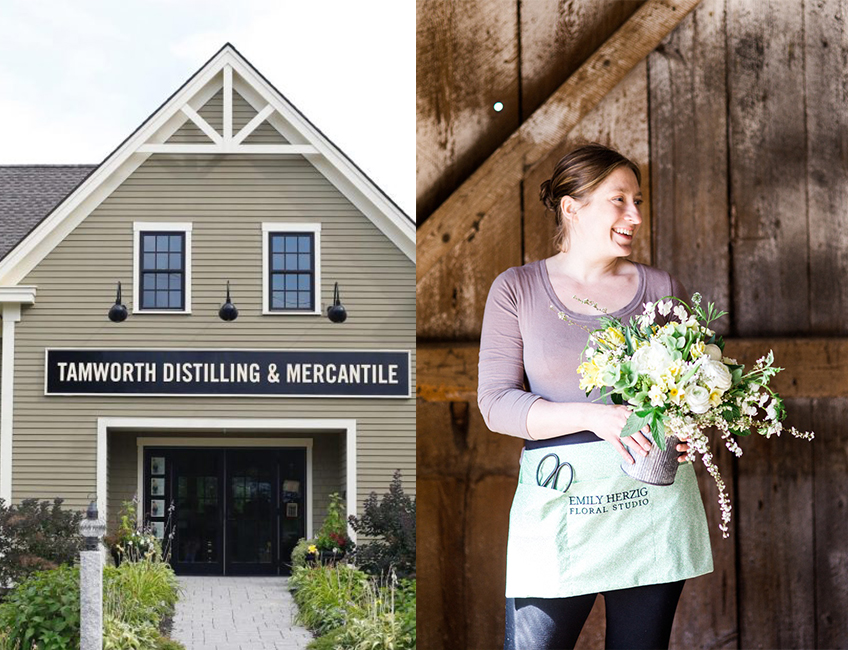 There are a few other great local happenings in NH and VT that I am also excited to share.  If you have to find a plan b for mom after we stop takin orders on Wednesday, here is a list of other options you may want to consider, some floral, some not, but all things I am proud to suggest!  We live in an awesome place and this amazing local community has so much to offer.  I want to share just of few of these options with you here.  The point is support your local businesses and friends, it really matters!
Flower Related Mother's Day Events:
Ardelia Farm Brunch & Blooms Series –  Irasburg, VT
Crum Bar Pop-up with Tarrnation Flowers, Littleton, NH – Tarrnation Flowers is also offering a few work shops this summer, check out her blog before they are all sold out.
Heath's Organics, Franconia, NH– Green House open for the season – one of our favorite places for organic plants and landscaping  www.heathsgreemhousenursery.com
Tamworth Distillery Floral Design Workshop with EH Floral & Emshika May 16th
Tanglebloom & Tavernier Chocolates, Brattleboro, VT –
https://www.tavernierchocolates.com/factory-shop/
http://www.tanglebloom.com/events
Food Related Events:
Alburrito's Mexican Restaurant– 10% off for Mom's
Littleton Freehouse and Taproom Eatery – Mother's Day Brunch
Mother's Day Bruch at the Chef Joe's Bistro –Franconia, NH
Mother's Day Brunch at the Adair Inn -Littleton, NH
Other Events:
Bella Funk Mother's Day Pop-up with Sinead Cleary
Mother's Day Yoga @ Studium Fitness, Danville, VT & Littleton, NH